Buying a license

1.)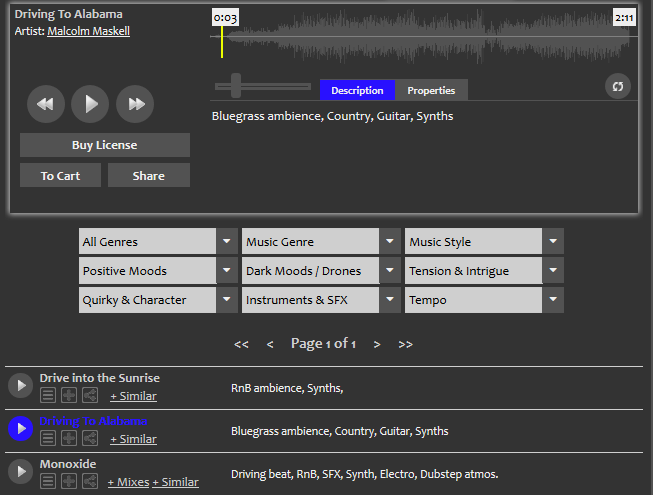 To buy a license for a track, make sure the track is in the player. (If you need to find the track, enter the name in the 'Search' box just above the audio waveform and click play once to load it into the player).




Then click on the 'Buy License' button or the small icon below the track name.



2.)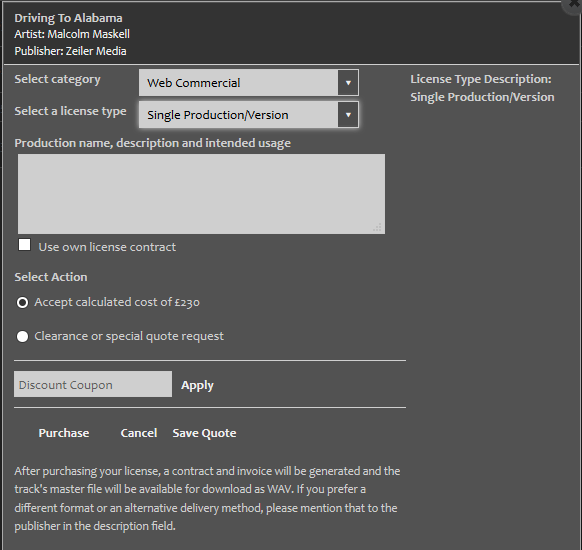 Select the type of license you need, the quantity of productions/versions you intend to use the track with, and then click the 'purchase' button.

3.)


When you return to the music search page, click on the 'Licenses' tab to download the files, license agreement and invoice.